A fabulous 4 BHK Penthouse at " GRUHYOG – Kolhapur ". The penthouse apartment in Bawda affords fabulous panoramic views of the Nature. The apartment has been painstakingly designed to high standards of aesthetics and has been furnished with an unmatched attention to detail. The home has been designed as per Vastu.
The ultra luxurious apartment comes with a huge balcony that is not only tastefully done up but also affords breathtaking views of sunset as well as incredible views of farms. The apartment has ample ventilation and has an amazing salubrious weather with cool windy breezes and crisp and clean air. The view from the penthouse after dark is nothing short of magical as the lights of the surrounding buildings and the twinkling lights from the Harbour create a mesmerizing ambience. Whether you like solitude and peace or like to entertain and party, this home is a perfect vehicle for the highest quality of life you can dream of in Kolhapur.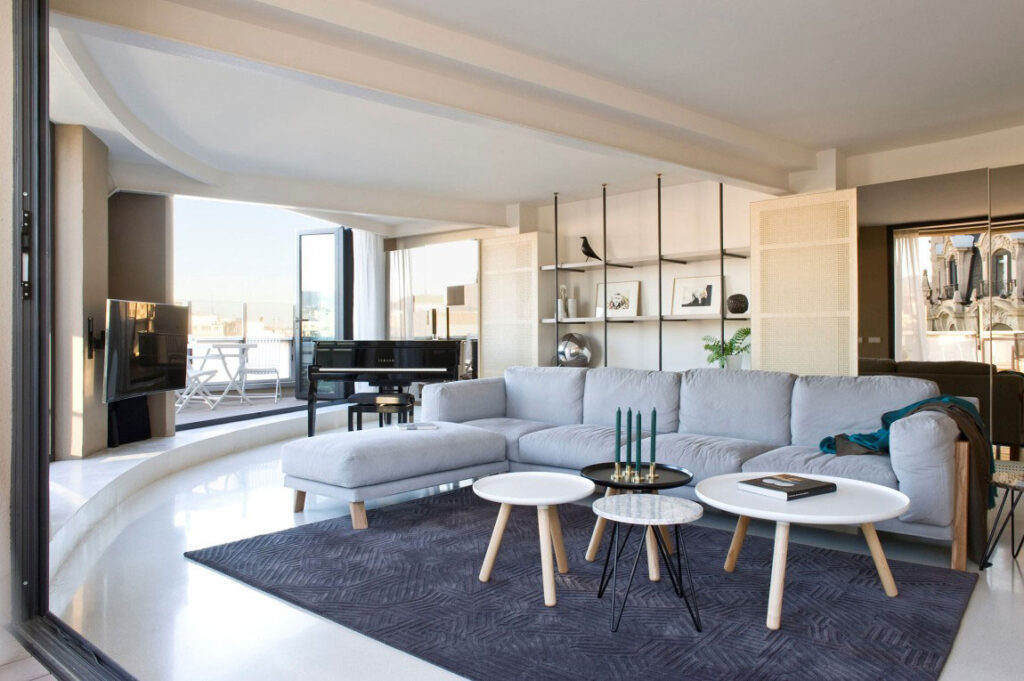 Take A Sneak Peak In Your New Home - Images Of Sample Flat
If you are looking for the ultimate in Luxury with a spectacular view, look no further!! There's no competition. Rising Majestically in the neighbourhoods of Bawada, Gruhyog stands as one of the tallest residential towers in Kolhapur with amenities that match up to a city's gated community. Choosing a luxury residence at Gruhyog is as difficult as deciding on the view you'd like to wake up to. Located on the f floor, this luxurious 4 BR offers a breathtaking uninterrupted view of the iyotiba / Panhala Mountain range and also overlooking lush evergreen sugarcane fields along the panchaganga river. This flat is designed for someone special like you, a family with unique and exquisite taste that enjoys ultimate luxury. With the eye pleasing greenery, the living room is designed to provide panoramic views of nature. The Master bedroom overlooking the jyotiba mountain will let you forget the chaos of the city. The bedroom is equipped with a jaccuzzi that will allow you to forget all your worries and relax. The flooring consists of a combination of Spanish tiles, Italian marble and premium ceramic tiles, the bathrooms fitted with exclusive sanitary ware and the bedrooms and living space fitted with colour anodized aluminium sliding windows that shall allow you to soak in nature. The feature walls are specially curated with Natural stone cladding, imported wallpapers to highlight each room. To top this up, this 4 Bait flat stands a class apart with a Green terrace, a fully fitted modular kitchen, a huge utility area, pooja room and a servant room with a separate entrance. It connects to an internal private terrace The flat has been styled with attention to the minutest detail.
Floor plans & Isometric view
At Ghatge Builders, we understand that home is where comfort is. That's why we design our living spaces keeping our resident's utmost comfort in mind.
A breathtaking, lush green terrace garden crowns the towers, with tracks, sky decks, and cosy chaises. A spacious, multi-storeyed clubhouse features a well-equipped fitness centre, and a room only for indoor games. An exuberant play area for children, a splendidly built amphitheatre, and a beautifully landscaped party lawn adorn the property. Moreover, a niche for the senior citizens to enjoy themselves in the pensioner's paradise has been specially laid out. All these amenities furnish leisure with exceptional architecture and thoughtful design.




A Guide to your Site Location Plan.
Several schemes and benefits for property buyers.
Pradhan Mantri Awas Yojana
Ministry of Housing & Urban Affairs has initiated Affordable Rental Housing Complexes (ARHCs), a sub-scheme under Pradhan Mantri Awas Yojana – Urban (PMAY-U). This will provide ease of living to urban migrants/ poor in Industrial Sector as well as in non-formal urban economy to get access to dignified affordable rental housing close to their workplace.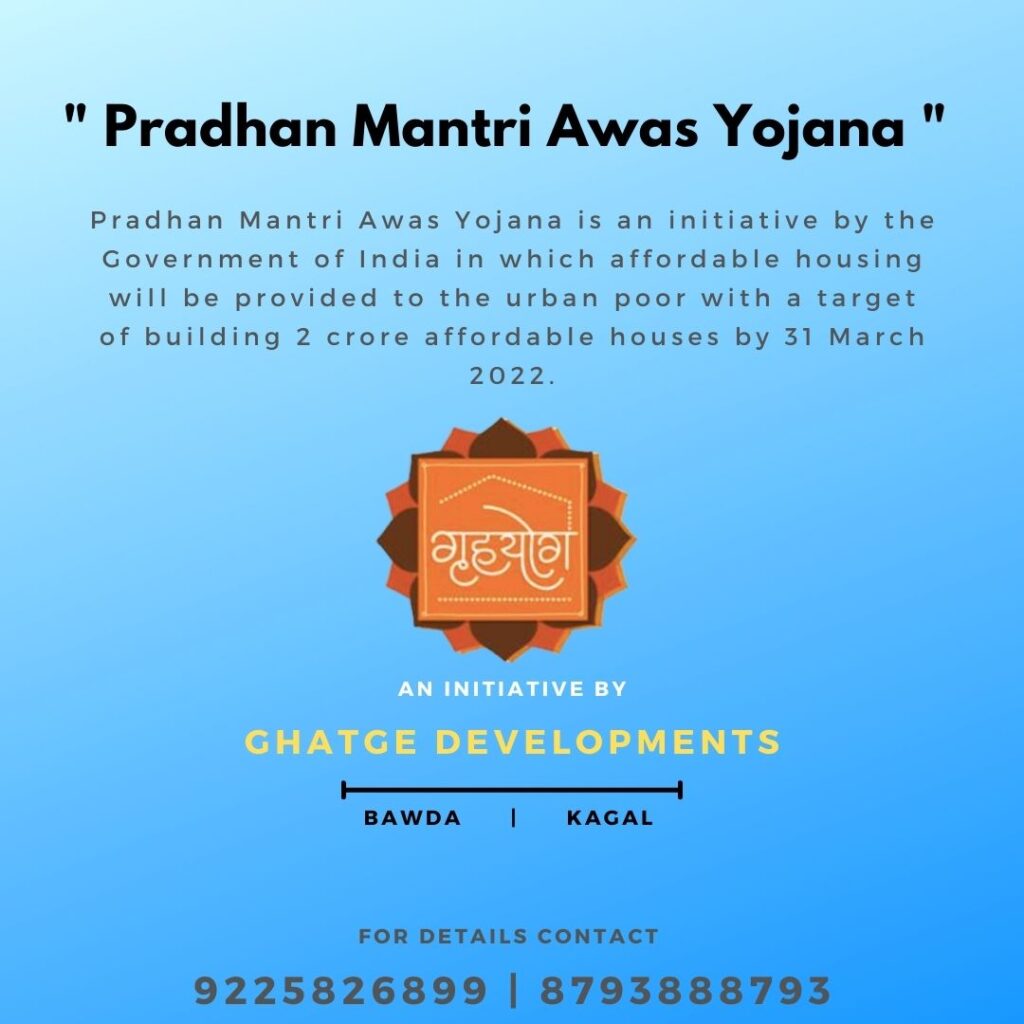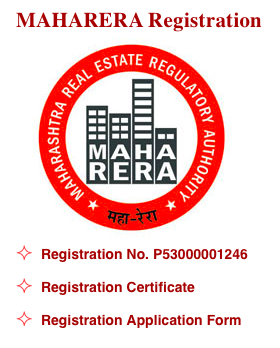 Initiated by the Indian Government, RERA supervises the regulations in the real estate industry and quick settlement of disputes. According to the Act " Ghatge Developments " has registered for its own RERA number to protect the consumers' interests and enhance transparency in the sector.
It is mandatory for every promoter and builder to get their projects registered under URA of their respective state. Consumers must also ensure to purchase only RERA registered properties because of significant reasons. • Non-registered real estate projects are considered illegal, and buyers may face difficulties in the future. • On approaching the regulatory body for redressal, such buyers may be questioned on purchasing an unregistered Property.
Location
Address : Nagala Park, Paga Building,Kolhapur, Maharashtra, India.